International hockey stars reminisce the Odisha Men's Hockey World Cup on its two-year anniversary   
~ International teams fondly recall the tournament for its fans, the fantastic Kalinga Stadium and the level of competition that unfolded at the prestigious event ~  
New Delhi, 28 November 2020: Two years since the conduct of the Odisha Men's Hockey World Cup, International teams that participated in the prestigious event fondly recall the incredible atmosphere in Bhubaneswar between 27 November 2018 to 16 December 2018. "I'm still missing the people and ambience of the Odisha Men's Hockey World Cup 2018 in Bhubaneswar. We had a great four weeks with the team and I cannot wait to come back to India," exclaimed the Netherlands goalkeeper PirminBlaak. 
His compatriot Thijs van Dam however rued missing out on the Gold, having lost in the Final to Belgium. "The hockey vibe in India makes you want to perform. I can't wait to play there again because last time we left India with a medal, but not with the gold," he said.  

Talking about India's outing in the quadrennial event, Skipper Manpreet Singh said, "I think looking back, and analyzing that game (Quarter Finals against Netherlands) so many times, I feel we didn't bring our A game to that match. We missed too many chances and struggled to come back into the game after Netherlands took the lead by a goal."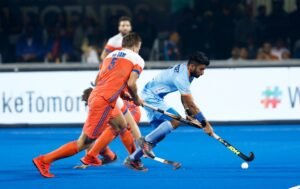 He further added, "There are times, we talk about that game with Chief Coach Graham because he was with Netherlands back then and we try and get his perspective about that match. There are definitely a lot of takeaways from that tournament and we have certainly become a better team from those experiences. I feel we play much better against teams like Netherlands and Belgium now, and our performance against them at the FIH Hockey Pro League earlier this year is a testimony to it.
Australia's ace goalkeeper Tyler Lovell too looked back at the tournament in great detail. He said, "Looking back at the tournament, we played really well throughout the round robin stage. Then, in the Semi Final against the Netherlands we didn't play well for 15 minutes. We fought back but then lost in the shootouts which was disappointing."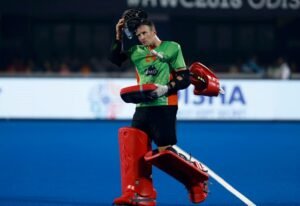 Australia, who were defending Champions and were in contention for a hat-trick of titles having won the World Cup in 2010 and 2014, eventually ended their campaign with the Bronze medal. They beat England 8-1 in the Bronze medal game. "Looking back, it was a tournament we should have won," stated the experienced goalkeeper.  
Meanwhile, Kookaburras Assistant Coach, Rob Hammond hailed the tournament as 'a World Cup unlike I had seen before.' The 39-year-old from Queensland was part of the 2006 World Cup where Australia won Silver followed by Gold in 2010 and 2014. He was also part of the Australian team that won Gold in 2004 Athens Olympics and Bronze in 2008 Beijing Olympics.  Hammond said, "I competed in three World Cups as a player and then the one in Odisha as a Coach and India put the tournament on really well. The (Kalinga) stadium was amazing, the ground was amazing and the crowd was really good. The performance overall by all teams was of a really high level and because of the schedule there was a number of days between games so the players were always fresh."  
Reflecting on the Australian team's performance, Hammond said, "We were a young group who were rebuilding after two years under Head Coach Colin Batch and there was a significant shift in the playing roster from the one that competed up to the Rio Olympics in 2016. To put ourselves up against a very experienced Argentina, a powerful India, a strong Dutch program and the Belgians who were hungry because they were in a Championship window, it was a tough group of opponents." 
South African Skipper Tim Drummond, on the other hand, hoped his team will be able to return to Odisha for the World Cup in 2023. "My experience from the Odisha Men's Hockey World Cup was incredible. The people of India and especially the people of Odisha are very special. It was a privilege to play in front of so many knowledgeable and charismatic fans who have a huge love for the game. I sincerely hope we will be able to return to Odisha and play in another well-organised World Cup," Drummond said.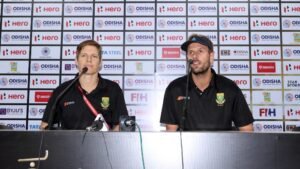 Meanwhile, Timothée Clément, the youngest player of Odisha Men's World Cup 2018 from France, said, "It was amazing to play my first competition in India and in front of amazing fans. Everything was done to ensure we had the best experience in the tournament and we look forward to returning to Odisha for the next World Cup as a stronger, better team."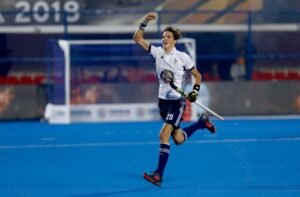 Ricardo Sanchez of Spain who also made his first appearance in a World Cup, said, "I remember the first time we came to the Kalinga Stadium, how impressive it was. There were thousands of people supporting and cheering us. It was incredible, no doubt this is one of the greatest tournaments a hockey player can play in his career."  
(Source: Hockey India)